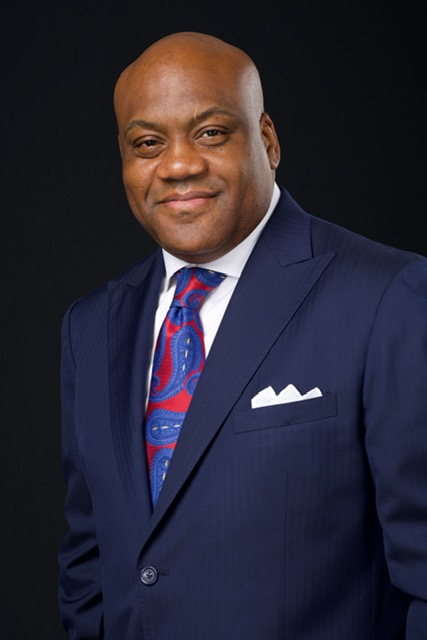 Dr. Carlos D. Williams, Senior Pastor
Dr. Carlos D. Williams is a native of Alabama. The youngest son of Rev. Wales W. Williams, Sr. and the late Sister Brenda Williams. Rev. Williams was licensed to preach in 1994 and ordained in 1997 by the Mount Olive Baptist Church in Harpersville, Alabama.

Currently, he serves as Senior Pastor of the Pilgrim Rest Baptist Church in Dallas, Texas. He attended Morehouse College in Atlanta, Georgia from 1993-1996 and again in 2000 but furthered his studies at the Birmingham-Easonian Baptist Bible College in Birmingham, Alabama where he received a Bachelor's Degrees in both Theology and Pastoral Ministry. He also obtained a Bachelor of Arts degree in Religion and Master's Degree in Theological Studies from Faith International University and Seminary in Tacoma, Washington.

Pastor Williams completed his Doctorate degree in Ministry at Virginia University of Lynchburg, Virginia (HBCU) in May of 2021. Pastor Williams' dissertation was "Equipping Informally Trained Christian Educators with the Principles of Biblical Exposition."
He is a frequent lecturer and teacher in the National Baptist Congress of Christian Education and Sunday School Publishing Board of the National Baptist Convention, USA, Inc. and serves on the Pastors and Ministers Division staff. He also served as one of seven pastors on the advisory board for the Young Pastor's Division under the immediate past president, Dr. Julius R. Scruggs.
He served as a biblical studies instructor at the Birmingham-Easonian Baptist Bible College in Birmingham, Alabama and served as the extension director of the Bible College in Shelby County, Alabama. He has pastored congregations in Birmingham, Alabama; Flint, Michigan, and Chattanooga, Tennessee. He has been blessed to serve as a revivalist and lecturer to various churches around the country across denominational lines. His greatest experience was traveling to Jerusalem and visiting the Holy Sites.
Pastor Williams' civic and community experience includes membership in the NAACP, a board member for the American Heart Association-Chattanooga, and a faith community advisor to Chattanooga's immediate past mayor, the Honorable Andy Berke.
He is married to the former Joannie Dionne Holiday and they have 2 sons: Corbin and Kenan. His wife, Joannie, is a native of Alabama. Their oldest son, Corbin, is currently a Senior at Middle Tennessee State University. Their youngest son, Kenan, is a fourth-grade student at Griffin Elementary School in Forney, Texas.

Pastor Williams' philosophy of ministry is to preach and teach the word of God with accuracy, clarity, and integrity by the power of God to the Glory of God.